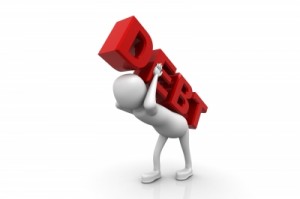 If you have been in business for any period of time, then you know about the need of finance for business expansion. This might be for a lease on a new premises, replacement or additional plant and machinery, or even buying a suppler or competitor. Whatever your need might be, then you are also aware of the challenges in getting commercial finance. Banks in particular are nervous about lending money so it is even more difficult for a business to get the funding they need. A better option than facing multiple rejections from the regular banks is to talk to a commercial finance broker.
Many people are not even aware of the existence of finance brokers and may wonder what they do and how they can help companies looking for finance.
In short, a commercial finance broker plays an important role in assisting business owners in acquire the finance that they require to expand their company. This broker's job is to bring together commercial lenders and borrowers for all forms of borrowing whether it is short-term or long term finance, loans. Leases, mortgages and many other types of funding vehicle.. Similar to any other type of broker, a commercial finance broker gets paid a fee based on the size of the transaction. Sometimes there is a retainer paid by the borrower but usually it is a percentage of the total monies paid on completion of the project.
Since few people need to raise finance for a business on a regular basis, they are unlikely to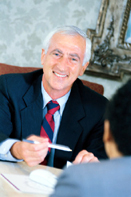 personally know a broking firm so they will search online for finance brokers. You will quickly find a lot of potential business finance brokers so you need to select the one best suited to your requirements. But how do you know if a broker will be good for you? The following points will help when looking for commercial brokers:
Look for an experienced finance broker; you don't want to be someone's learning process. A consultant with at least three years of experience should be able to provide you with the service you need. Also look for someone who has experience in either your industry or in the type of finance you need. So if you want a lease rather than a mortgage, go to a commercial leasing specialist. Bigger finance brokers like Global Pacific Finance in Auckland, have experience across many different financing methods.
A broker is only as good as their network so look for one who has great connections with a range of lending institutions. Look especially for those that are actively working in the small business market and your type of industry. They will have better knowledge and experience to make your deal happen.
A good broker does more than connect lenders and borrowers. They will also be able to get a good understanding of your business too. They will study your financial reports to get a flavour of your financial situation which means they can refer you to the more appropriate lenders.
Finance brokers will help you to write a business plan and present it in a way that the will resonate with the target lender. Just like each borrower has different needs, each lender likes to work with different types of projects, or more importantly, does not like funding certain activities. Your broker will know this and will save you time by introducing you to those that are more likely to look favourably on your industry or finance project. They can also help in drafting the loan application.
A broker worth his salt will generate a credit report at the beginning of your hunt for finance. If there is a problem with your current credit then it will determine the next steps. Just because your credit score is not perfect that does not mean you cannot get funding. It simply means you will need to talk to different lenders. A really good broker might also be able to advise on how to make adjustments to your credit history before submitting the application.
A finance broker will work closely with you to bring about your deal. They will provide support, advice and help to negotiate the terms of the deal so that it meets your own requirements.
Their knowledge and experience will save you a lot of wasted time.
Finally, since this will be a transaction between people it pays to work with other people that you get along with. You will be giving confidential information to this person so you want to know you can trust them and that they will be working hard for you.
Another point to bear in mind is that finance brokers are paid a commission of the total deal. Sometimes there may be a fee to retain their services but on most cases, they are solely paid from the commission at the conclusion of the arrangement. A good business finance broker will not ask for any kind of upfront fees.
Summing up
Clearly, the choice of a commercial finance broker is an important one as the outcome can have a great effect in your business. Research deeply and widely before committing to any particular broker. This is a good place to start on this site.