The Family Trust – Should A Lawyer Be The Trustee?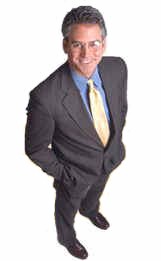 Are you concerned about what will happen to your estate or property if you are incapacitated or pass away? One way to protect your assets is to establish a family trust. Most people are worried about excessive taxes that may be charged against the estate or that their estate might be held up in probate. If any of the heirs or other members of the family don't agree with the will, they may contest it which can extend probate.
With a family trust, all property and assets are transferred to the trust. The grantor or person who establishes to trust will no longer own the property. They can either appoint a trustee who is a member of the family or an outside such as the estate attorney or they can appoint themselves as the trustee of the estate.
When the grantor is also the trustee, nothing really changes. The trustee still has access to all bank accounts and may still live in any residence or reside on any property. The only thing that changes is that the title transfers to the estate which then technically owns the property.
When you are planning on establishing a family trust, it is advisable to hire a good will and estate attorney. Once the trust is established, the estate lawyer can also be the trustee and administer the estate for the family. This makes good sense, especially if there is tension among the family members.
There are certain factors to consider when hiring an estate lawyer. If you are asking a lawyer to create a family trust, you want to ensure they know what they are doing. The trust paperwork must be flawless and everything completely legal in case the trust is ever contested.
To begin your search for a qualified estate lawyer, begin by asking friends and acquaintances for a referral. If anyone you know has gone through the process of creating a family trust, ask them who they used and how they liked the lawyer. This is a good way to find an estate lawyer who is experienced in creating trusts.
You can also check with the local bar association and ask which of their lawyers has the most experience in estate law. While they may not make a direct referral, they should be able to tell you which of their lawyers specialises in estates and trust law and how long they've been in business.
Asking for referrals and getting word-of-mouth recommendations are the best ways to ensure you find the best estate and trust attorneys in your area. You want a lawyer who is qualified and experienced in setting the type of family trust you require. They may also be the right choice to administer the trust until it passes on to the beneficiaries.
For a family trust lawyer on the North Shore, try McVeagh Fleming.